Chrome Users, please click to play above
Search: Clear Search
Sorry no slides meet your search request.
Welcome to the Marks & Spencer AGM Webcast
On Tuesday 10 July 2018 we held our AGM.
A recording of the live webcast (presentations with synchronised slides and question and answer session) is now available for you to watch.
The meeting was chaired by Archie Norman, Chairman, who presented an overview of the business with Steve Rowe, Chief Executive, who gave a review of the year and performance update.
Click here if you would like to check whether you have the correct software installed to view the webcast.
Archie Norman
Chairman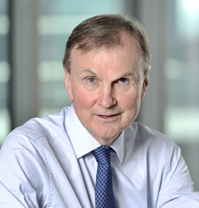 Archie Norman became Chairman in September 2017. Archie has a breadth of experience with an extensive track record in retail and brands. He was instrumental in transforming a number of major British businesses including Kingfisher, Asda and Energis. Archie is an experienced chairman and board director having served as Chairman of ITV, Lazard, and Hobbycraft and Deputy Chairman of Coles Limited. In 2016 he was appointed by the Department for Business, Energy & Industrial Strategy as its Lead Director.
His other roles include: Adviser to the Board of Wesfarmers Limited, Director of Target Pty Limited, Chairman of Lazard UK and Hobbycraft, Deputy Chairman of Coles Limited, Lead Director of BEIS.
Archie is Chairman of the Nomination Committee and a member of the Remuneration Committee.
Steve Rowe
Chief Executive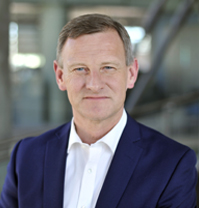 Steve has extensive experience across all parts of the business in an M&S career that has spanned more than 25 years.
He joined Marks & Spencer in 1989 where he progressed in a variety of roles within store management. He joined Head Office in 1992 as a Merchandiser for Menswear, working across all areas of the Group. In 1998 he became Category Manager in the Furniture Department, leading the team developing the Home Growth Strategy. Steve was appointed Head of Home categories in 2003, going on to become Director of Home in 2004. Between 2004 and 2008 Steve also assumed responsibility for Beauty and New Business Development.
He was appointed Director of Retail and a member of the Executive Committee in March 2008 and his remit was extended to include E-Commerce in 2009. He was then appointed to the Board in October 2012 as Executive Director of Food before becoming Executive Director of General Merchandise in July 2015.
In January 2016 it was announced that Steve was being promoted to Chief Executive Officer, and he assumed his role on 2 April 2016.
Feedback
As part of our commitment to improving our communication, we would appreciate you answering the following questions relating to this webcast (where 1 is poor and 5 is excellent):