Chrome Users, please click to play above
Enable JavaScript to see streams
Search: Clear Search
Sorry no slides meet your search request.
Welcome to the Marks & Spencer Half Year Results Webcast
On Wednesday 6 November 2019 we presented our Half Year Results.
The live event has now finished and an on-demand version is available on this site.
The press release and presentation are available to download from the related materials tab.
To ensure you have the appropriate software installed on your PC, please visit the help centre at the top of this page.
Steve Rowe
Chief Executive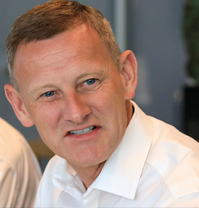 Steve has extensive experience across all parts of the business in an M&S career that has spanned more than 25 years.
He joined Marks & Spencer in 1989 where he progressed in a variety of roles within store management. He joined Head Office in 1992, and was appointed Director of Retail and a member of the Executive Committee in March 2008 and his remit was extended to include E-Commerce in 2009. He was then appointed to the Board in October 2012 as Executive Director of Food before becoming Executive Director of General Merchandise in July 2015.
In January 2016 it was announced that Steve was being promoted to Chief Executive Officer, and he assumed his role on 2 April 2016.
Humphrey Singer
Chief Finance Officer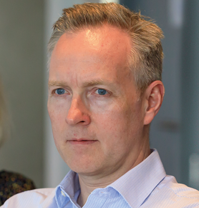 Humphrey joined M&S on 9th July 2018 from Dixons Carphone, where he was Group Finance Director.
He was previously Group Finance Director of Dixons Retail prior to its merger with Carphone Warehouse Group, and has also held senior finance roles at Cadbury Schweppes and Coca-Cola Enterprises UK.
Humphrey is a non-executive director of Taylor Wimpey plc.
Feedback
As part of our commitment to improving our communication, we would appreciate you answering the following questions relating to this webcast (where 1 is poor and 5 is excellent):